Wood products are incredible. There is no getting away from the fact that they create a unique piece that will undoubtedly be talked about. Alongside this fact, they will stand the test of time in their timeless appeal.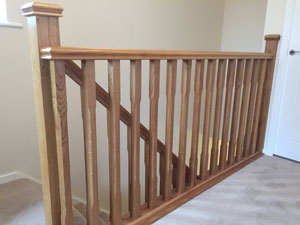 That being said, it is important to be well-informed about wood finish products. Wood is a natural product that effectively needs protecting. When a piece is created it will be finished with a product that appropriately compliments its use.
We are always on hand to offer detailed advice about wood finishes and the most appropriate product for your joinery project. This is part of our service and falls in line with our aim to provide products that are beautiful-looking but will also offer many years of service.
If wood is left untreated, the likelihood of deterioration is increased. It will work to help age the product naturally and protect it against factors such as wear, sun damage and other elements.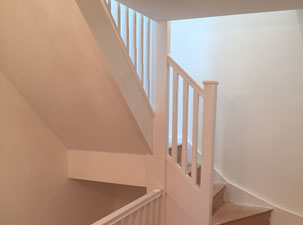 Wood finishes can be broken down into two categories which include surface finishes and penetrating finishes. A finish that penetrates the wood offers a protective, natural look. A surface finish is likely to be more durable but may not be able to offer such a natural-looking appearance. Penetrating alternatives include many of the oil product selections. Surface products include varnish.
When we offer advice about such products we will always take into account the anticipated use of the product. Whether we are discussing wood floors or bespoke garden furniture, this is an important element of the decision-making process.
We will consider the likelihood of moisture, heat, type of wood, whether the product is in direct sun light and required appearance. This information will guide us towards the use of an oil, wax, lacquer or varnish product. All of which is discussed in detail with our client prior to application. A painted finish might also be selected!
Are you looking for a local, reputable joiner? We serve the Cheshire area and offer an oak supply service to complement our joinery work. Call today on 07887 987427.