We were recently contracted to complete a loft conversion project in Holmes Chapel, Cheshire. This was an extensive and exhaustive job; our clients wanted to extend the living space for their growing family.
Once 35 years of memories were cleared from the attic space we began by fitting reinforcing steel in the floor. We then fitted state-of-the-art electric remote controlled Velux windows. Soon after we installed the steels and flooring web.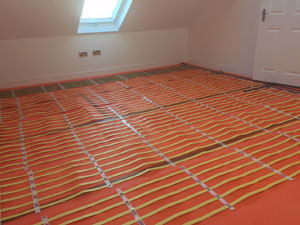 Experience is pivotal to the overall success of a home improvement project such as this. Each job is different and each will provide varying challenges which need to be solved and the process adapted so that the solution works in line with the original specification.
The job progressed well and we were soon installing the en-suite facilities and plastering the walls. This is when it is possible to identify what the final results will look like and foresee the bespoke living space that you are creating.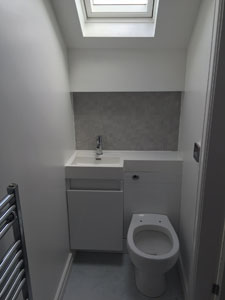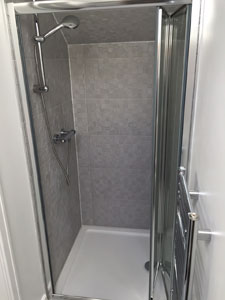 We were also commissioned to install a new stair case as well (please click here for images of the new wooden staircase). Our clients wanted all the mod cons to be used for this project; this included remote control ceiling fan, Ariel, HDMI cables, electric under carpet heating and an electric thermostatic towel rail.
This theme was carried through to the Velux windows that close on their own if it starts to rain. As this room was being converted for an 11 year old boy, this gave our clients peace of mind. Both our clients and their son were over the moon with the finished room.
Another element that ensures the success of a project like this one is the careful consideration of how the room or space is going to be used. This means that you have the benefit of placing switches and electrical outlets in convenient areas. A quick tip is to contemplate fixtures, fittings and then form a plan based around this and to always make sure that you have enough sockets for the room.
Please feel free to call our friendly staff on 01477 668563 to find out more information on our comprehensive home services for throughout Cheshire.