With every growing family comes the ongoing issue of the increased demand for storage. There are many options available, however, it is often a challenge to find storage solutions that fit your exacting requirements.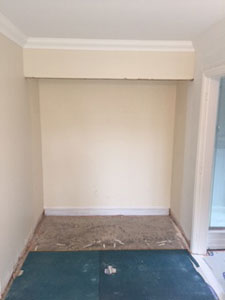 This is where our joinery services play such an important role. It allows us to design and advise our clients on the best possible storage solutions; these are made to measure so can fully utilise the space available.
We were recently asked to come up with an idea to fill a space in a children's play room so it could be kept tidy. The requirement was for as much storage as possible that still looked stylish.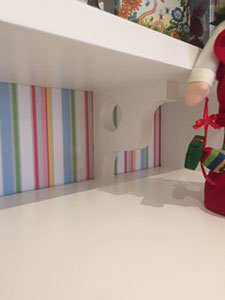 We started with an unusable area and with close communication with the customer came up with unique ideas to make it work.
We kept the unit really deep so each pigeon hole could take two fabric boxes in depth. We also made a small lip at the front so children could not simply drag the boxes out and make a mess.
We also designed our own shelf bracket so the unit did not look boxed in. Tailored design of this children's storage made the furniture more personal.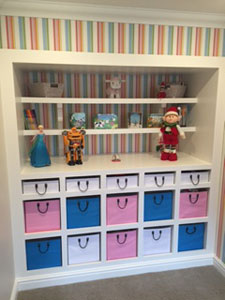 Before the unit was fitted the back wall was wallpapered and we finished it off with matching skirting and architrave.
You can see from the images that the transformation was incredible. What was once a difficult space to use has been turned into a really attractive and functional area. Storage allows the opportunity to make sure that your home remains clean and clear of clutter.
Our client was exceptionally pleased with how the storage unit looked; she felt as though it had satisfied all of her individual requirements. She felt as though it achieved the perfect mix between design and functionality.
If you would like to enquire about bespoke storage please call today on 07887 987427.