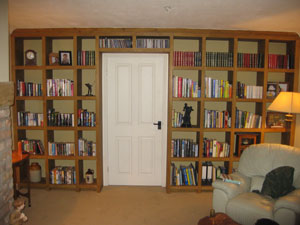 It is likely that if you are considering a joinery project that you will have the battle between bespoke furniture and store-purchased, standardised alternatives. What are some of the key considerations?
The difference in price
The time needed to order and make
The quality of the finishes achieved
The following information has been compiled in order to offer you an insight into the benefits of selecting bespoke furniture.
Bespoke wooden furniture is expertly created in order to fit exact requirements. This means that furniture can be created to fit in even the most difficult space. Standardised furniture obviously isn't made to fit your particular home or room.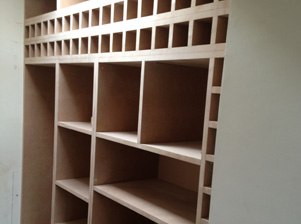 Due to the nature of the product and the process for creating it, the price is likely to be higher than some off-the-shelf products. The important element to consider is the lifespan of the product. It is likely that bespoke products are made to a higher standard. This will effectively mean that it will last longer and will withstand expected use.
These are some images of the bespoke furniture we have created. We are intensely passionate about joinery and creating products that are of the highest quality. Whether you are considering wooden garden furniture, storage or bookshelves, we would welcome the opportunity to create you a unique piece that you will treasure forever.
Contact is made easy with a range of methods; feel free to call us today on 07887 987427, you can fill in our contact form here or you can find other contact methods via our social media accounts. Details of which are easily found on our website.
What do we specialise in?
Oak supply
Bespoke furniture
Oak shelving
Wooden kitchens
Wooden floors
Squirrel Joinery are based in Holmes Chapel but serve Cheshire for our joinery services. Our oak supply provision extends further afield and we would invite you to enquire today about how we can help you.